Custom Blinds MelbourneCustom Blinds Melbourne
Improve Your Home's Outdoor Area with Custom Blinds in Melbourne
Everyone loves Australia's natural beauty, and there's no better way to enjoy it than with custom blinds in Melbourne. For every day with perfect weather, there's another where the temperature is too hot, the wind is too great, or it's raining. Custom blinds help you manage the downsides without sacrificing any of the positive aspects of an outdoor living area. Read below to learn how The Outdoor Blind Company can help you with custom blinds that use roller shutters.
What Sets The Outdoor Blind Company Apart Regarding Custom Blinds in Melbourne
We're proud of the work we do, which is why we're pleased to share the good things that our customers have had to say about us. Some common reasons that people appreciate our work include:
All Work Done In-House - Every step - from sales to design, construction and installation - is conducted with a singular purpose and focus. When one company manages the entire production, you receive a perfectly-designed solution to your home's living area. No two spaces are the same, so why should you receive prefabricated blinds? Let us design custom blinds suited to your specific needs.
Outstanding Two-Year Warranty - We firmly stand behind the quality of our products. Because of this, we back every custom blind, awning and umbrella with a full two-year warranty. We believe that you should get the product you deserve, so we'll replace or repair the problem if you receive custom blinds that don't meet our standards.
Free Measure, Quote and Design - Our philosophy is that you should know exactly what you can expect from us, and the only way to do that is for us to visit your space and determine the right solution. We provide this service at no cost so that you can make an informed decision. Only with this kind of knowledge can you make a choice that you'll never regret.

We strive to stand out from the crowd. Based on our product quality and customer support, we think you'll agree that custom blinds from The Blind Company are a cut above.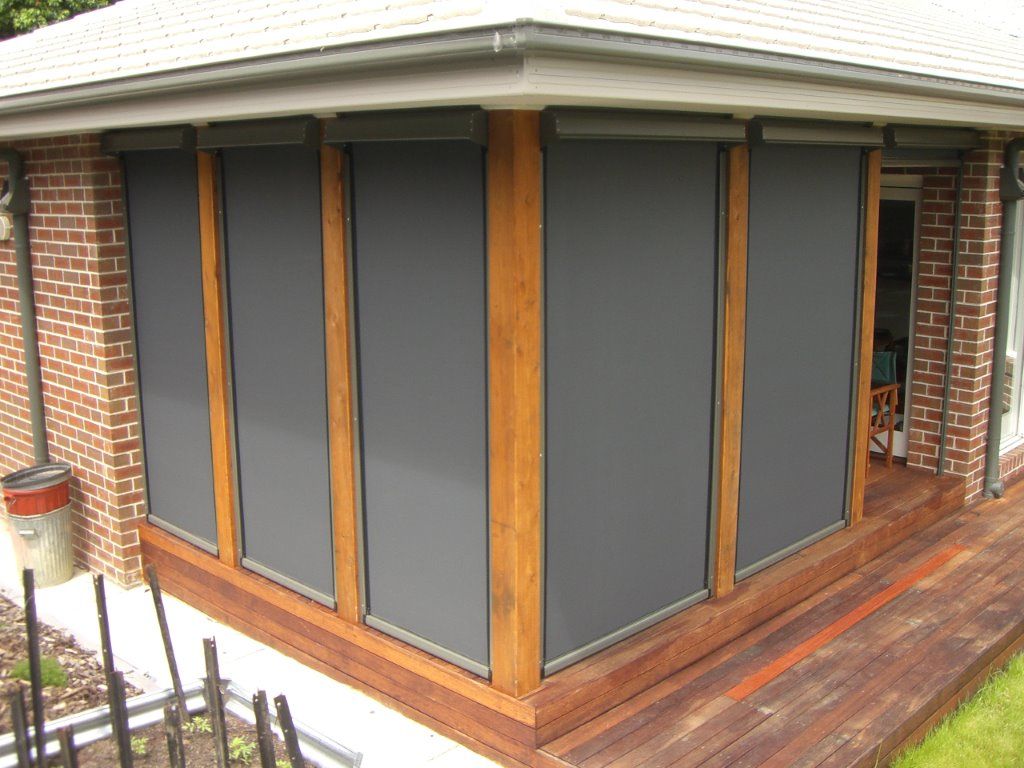 Tips for Getting More Value out of Roller Shutters in Melbourne
We offer a few quick pointers about how you can maximise the value of your blinds:
Take advantage of our custom designs so that your blinds perfectly suit your home and outdoor space.
Eliminate the hassle with our convenient roller shutters. These shutters let you extend and retract the blinds with minimal effort.
Buy blinds with roller shutters directly from the manufacturer to eliminate the middleman. This method saves you time and money.
About The Outdoor Blind Company
We've been serving customers in the Melbourne area for over fifteen years. We have one factory and a showroom on Heatherdale Road in Ringwood. The Outdoor Blind Company has developed a reputation for excellent service and quality through consistent work. We've always recognised that each of our customers has a unique situation, so we provide unique solutions through custom blinds and awnings. Let us visit your space and design a solution that suits your needs. Contact us today to schedule a free quote.