Outdoor Awnings Melbourne
The Outdoor Blinds Company Offers Unsurpassed Outdoor Awnings in Melbourne
We have been manufacturing, selling, installing and servicing outdoor awnings in Melbourne for 15 years. With our combined 50 years of experience in the industry, we have the knowledge and know-how needed to give you the ideal solution. Our various awning solutions will enable you to live the outdoor life you want all year round even when the harsh rays of the sun beat down.
Benefits of an Outdoor Window Awning In Melbourne
At the Outdoor Blinds Company, we are not just the installers of awnings; we are also the manufacturers and are with you through every step of the process. Our outdoor awnings are custom built to fit your home and can reduce indoor temperatures by up to 15 degrees.
As we are the manufacturer as well as the seller and installer, all our products are custom designed and built for your needs. These are tailor-made awnings and as such will provide the maximum benefit for your needs.
Outdoor awnings can reduce the glare and sunlight by as much as 94%, bringing a much cooler interior. They provide privacy while still letting fresh air into your home. Another benefit comes from a reduction in fading from sun exposure. This shading will protect your carpet, curtains, flooring and furniture.
As the manufacturer, we only use superior materials and back up our product offering with a two-year warranty. Our involvement does not end at the sale either as we offer unsurpassed service after the sale as well.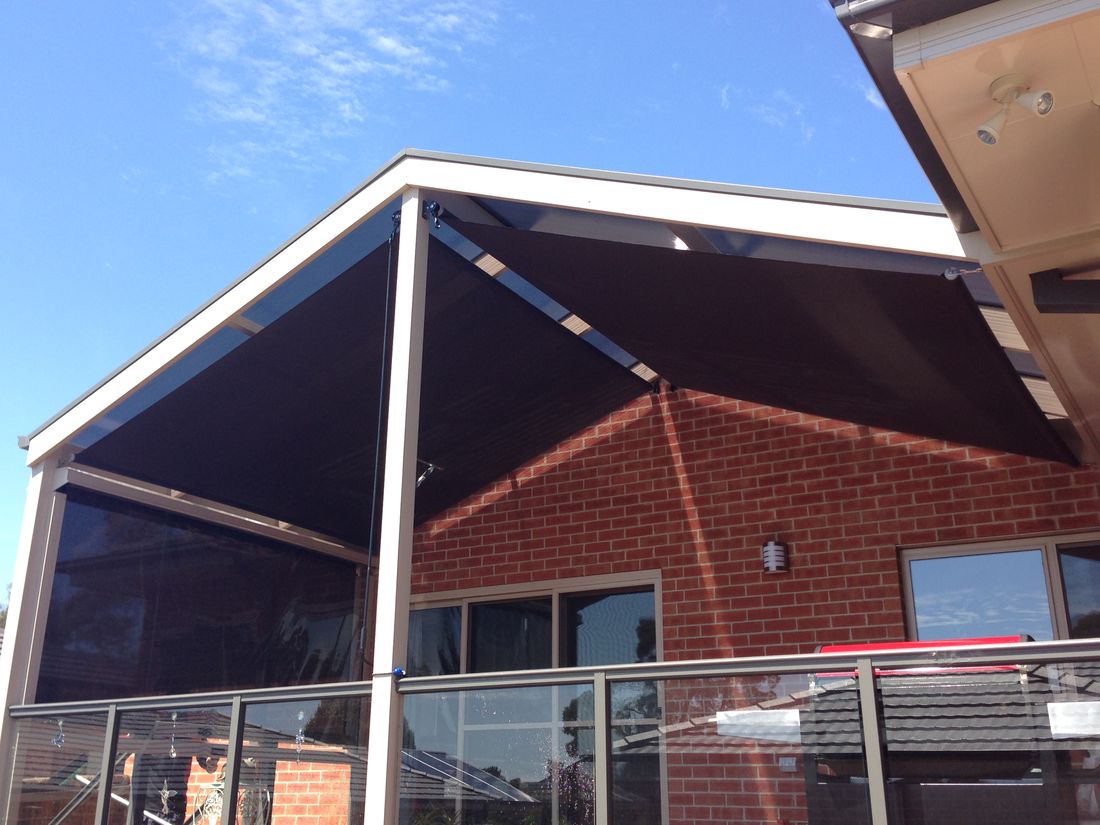 What Can You Expect from the Outdoor Blinds Company Regarding Outdoor Awnings
When you come to the Outdoor Blinds Company, you can expect us to put you first and provide the sun solution you require. We take the lead in all aspects, from manufacturing to installation and service. You will not be dealing with middlemen who take a cut at your expense.
We offer free measure, quotes and design for your custom shading solutions. As all our awnings are bespoke, they will offer you the most beneficial sun protection compared to cookie cutter; one size fits all sun solutions that tend not to be ideal for every building
We use only the best available materials for our range of awnings, be they permanent- or semi-permanent solutions and our two-year warranty will give you confidence in your investment.
Why Trust the Outdoor Blind Company Regarding External Awnings in Melbourne
We are 100% Australian owned so you know we are a part of the community and have roots here. We are also accredited fabricators and a proud member of the ACASPA, the Australian Canvas and Synthetic Products Association. Also, our service is not limited to awnings; we provide an extensive range of solutions to enhance the value of your property and increase your comfort and enjoyment of your home.
Contact us today to schedule your free measure, quote and design and to discuss your project with our skilled staff.