Outdoor Blinds MelbourneOutdoor Blinds Melbourne
Outdoor Blinds in Melbourne Effectively Provide Privacy and Protection
Our outdoor blinds in Melbourne ensure you maximise your outdoor living areas. Careful planning and product selection ensure control of glare, heat and other weather protection while retaining an unspoiled view. If you require privacy, this can also be supplied while simultaneously enhancing your exterior decor.
Tips for Getting More Value out of Melbourne Outdoor Blinds
Outdoor blinds can complement your home in Melbourne. Correctly planned and installed, they can provide privacy, summer shade and winter sun. However, to ensure the longevity of your blinds, here are a few simple care tips to follow.
Weather: Although blinds provide protection from nippy drafts and gentle winds, strong winds can damage blinds. If possible, retract, fold in or roll your blinds up in such adverse conditions. It is also good practice to ensure they are in this safe position when you are not going to be at home. Be careful never to roll up your blinds when they are wet, as this will affect the clarity of your blinds.
Regular inspection: By regularly inspecting your blinds and cleaning any debris or dirt, you will prevent stains from developing, which may be impossible to remove later. Never use a solvent-based product to clean your blinds, rather ask us what you should use.
Lubrication: Regular track lubrication in Melbourne of outdoor blinds, will ensure that the blinds move smoothly. This will prevent harsh pulling when they get stuck in the tracks, which can cause costly damages.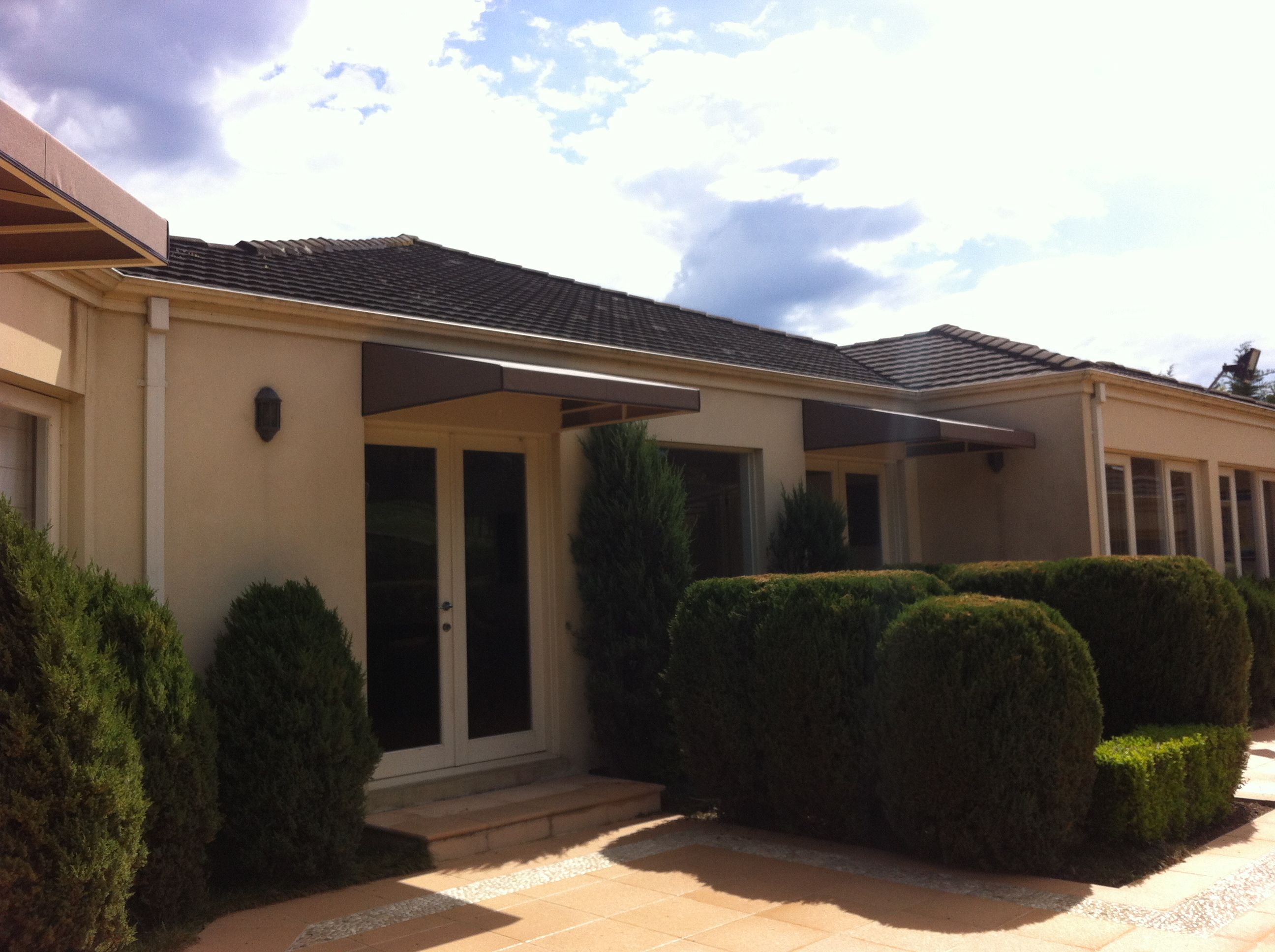 What Sets The Outdoor Blind Company Apart Regarding Outdoor Blinds in Melbourne
Being accredited manufacturers and a member of ACASPA (Australian Canvas and Synthetic Products Association) ensures you are supplied with top quality products and installations. Further to this, we back our quality with a two-year warranty.
Customisation: As we manufacture our products, we gladly custom make blinds to suit your unique decor and setup.
Free services: To enable you to fully understand the financial impact of your dream blinds on your budget, and to plan your installation accordingly, make use of our free, measuring, quoting and designing services.
100% Australian: We are a fully Australian-owned and operated manufacturing company. Not having a middleman ensures that we can pass all the savings on to you, providing competitive pricing on superb quality products.
To make things even easier, our services and products are available on Certegy Ezi-Pay, no-interest payment plans.
About The Outdoor Blind Company
Our team collectively has more than 50 years' experience in the industry. We manufacture our blinds from premium quality products to ensure the longevity of your blind investment. We supply blinds worldwide and guarantee a 14-day delivery period, made possible by our leading design team and exceptional, precision manufacturing and stringent quality control processes.
Don't get blind-sided, pop in to our showroom in Ringwood or give us a call, you will be glad you did.