Patio Blinds MelbournePatio Blinds Melbourne
Where to Find Beautiful and Dependable Patio Blinds in Melbourne
When you need patio blinds in Melbourne, turn to The Outdoor Blind Company. We provide impeccable end-to-end service, including with design, manufacturing, and installation. Our staff can help you choose the perfect blinds for your patio so that you can enjoy ideal shade access all year 'round.
Related Services We Provide to Patio Blinds in Melbourne
Our complete range of blind services means that we can help you find the exact features you are looking for to shade your outdoor space. Here are a few services that we provide.
Design: We design and produce all our products in-house, which allows you to invest in a completely customised build with the help of our staff. We are ACASPA (Australian Canvas and Synthetic Products Association) members and accredited fabricators with years of experience. Let us provide you with gorgeous blinds right in Victoria.
Installation: Our trained installation professionals will install your new blinds at a time that is best for you. We also offer DIY options if you have experience with installation or if you live outside of our installation zone.
Care Instructions: Your new blinds will require some maintenance. Rather than leaving you to figure it out by yourself, we have created a helpful care guide which is now available on our website. Feel free to direct any specific questions to us through our contact page.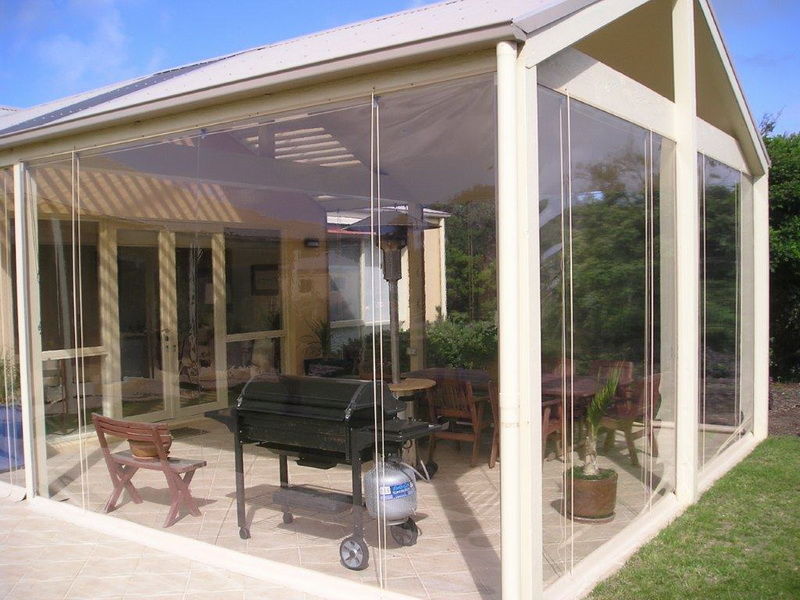 Tips Regarding Patio Blinds in Australia
Outdoor blinds can become an attractive central feature of your yard. Choose blinds that will last and suit the existing design of your outdoor space. Here are a few points to keep in mind when choosing your blinds.
Material: With potentially harsh weather conditions, it is important to ensure that your patio blinds in Australia are made with durable material. We have clear PVC options available that can withstand turbulent weather. They are also UV stable, keeping out 70% of UV rays for your comfort and safety.
Secure Installers: We do not subcontract, so you can rest assured that all our contractors have undergone thorough security checks and are fully qualified to work with and install our blinds.
Warranty: The worst always happens when you least expect it, but a warranty on your patio blinds will ensure that you get your money's worth. We offer a 2-year warranty on our patio blinds in Australia and provide excellent post-sale servicing to ensure your satisfaction.
About The Outdoor Blind Company
We have been operating in Melbourne for 15 years with a showroom located in Ringwood, Victoria. Our business is 100% Australian-owned, so you know that you're ordering from people familiar with the weather and climate challenges of this area. Working with us means no middleman: we proudly design, manufacture, produce all our blinds right here for full quality control. Our excellent after-sales service is an added touch to help you feel comfortable investing in blinds that you know are covered by our industry experience and support.
With patio blinds in Melbourne from The Outdoor Blind Company, you can fully enjoy your outdoor space all year 'round. For free measure and quotes, contact us today.