Cafe Blinds MelbourneCafe Blinds Melbourne
Enhance Your Cafe's Outdoor Dining Space with Cafe Blinds in Melbourne
When it's time to start preparing for the next outdoor dining season, consider installing cafe blinds in Melbourne. The Outdoor Blind Company designs, manufactures and assembles high-quality cafe blinds in Melbourne, Vic. These blinds are available in manual and motorised versions so that you can find blinds suited to your business and your customers' needs.
Tips Regarding Cafe Blinds in Australia
You should consider the following points while deciding which blinds to purchase for your business:
Search for blinds that are made with high-quality materials. If you acquire cafe blinds from a reputable supplier, you'll discover that they are built to last and withstand the Australian sun, rain and winds.
Consider the level of convenience you'll need from your blinds. If your company relies on regular outdoor business, then you'll want outdoor blinds that are swift and easy to use. If you intend to leave the blinds in position for long periods, you can instead opt for manual blinds to reduce costs.
Find a company that will assist you after the sale. The Outdoor Blind Company provides exceptional after-sale service, including installation and repair services. If your circumstances change, we'll continue to work with you to ensure that your blinds work the way you require.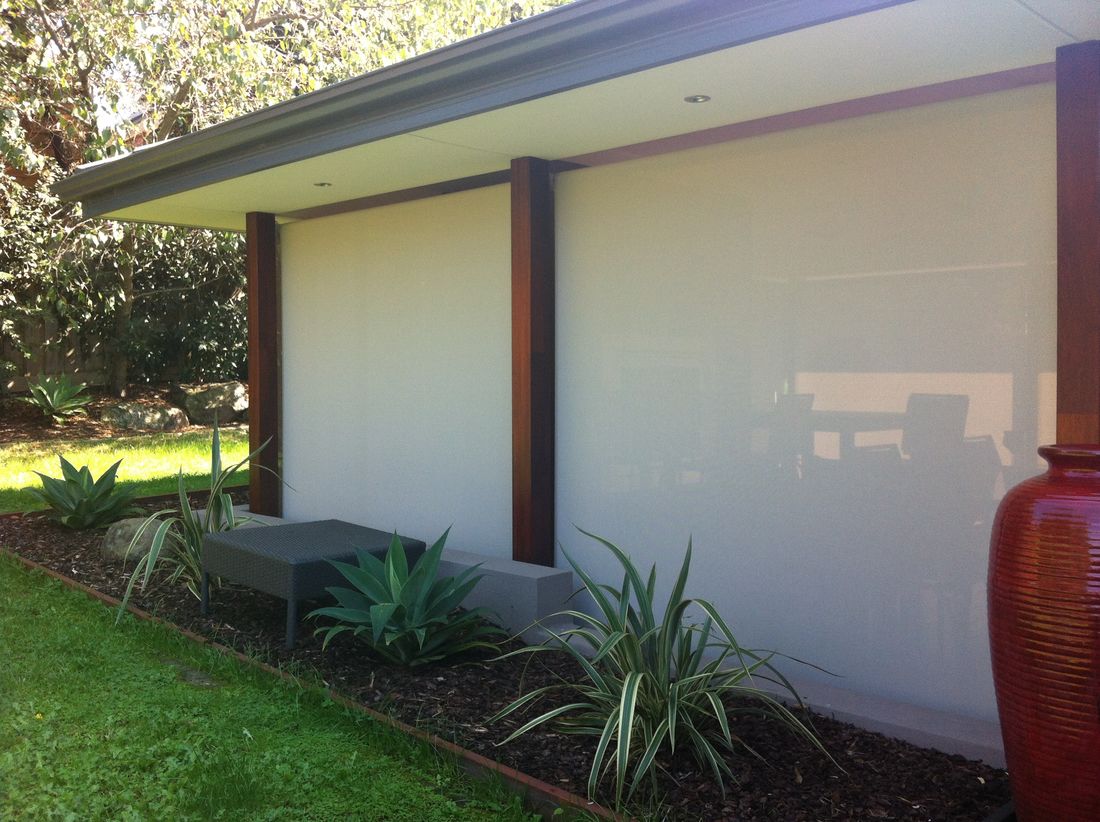 Benefits of Outdoor Cafe Blinds in Melbourne
Let our blinds help your cafe business in several ways:
Create a welcoming space for your customers. They'll enjoy the protection that our blinds provide, as our blinds keep the rain away during bad weather and limit sun exposure on the hottest days. Nevertheless, your space can still have the outside feeling necessary to take advantage of those perfect spring and autumn days.
Separate spaces in an outdoor area like a patio. Our blinds are a perfect way to maintain privacy between tables, but when you need to host a larger group, the blinds roll up in a matter of seconds. With our outdoor cafe blinds, you can enjoy the benefits of both larger and smaller spaces.
If your cafe has a beautiful view of Melbourne, you can use outdoor blinds such as our PVC Ziptrak models to maximise the beauty. This is especially helpful in situations where one direction has a scenic overlook, while another may only show the carpark or an adjacent business's waste area. Obscure that which is unsightly to accent the beautiful scenery.
About The Outdoor Blind Company
The Outdoor Blind Company has a history stretching back 15 years. We've enabled cafes, businesses and homeowners experience the pleasure of the outdoors while reducing the downsides of the natural environment. Based on our commitment to quality, we have consistently designed and manufactured our own blinds. Due to our familiarity with the blinds, we offer exceptional service to our clients for both maintenance and regular usage. We'd love to speak with you and establish which blinds would best suit your needs. Contact us to learn more about how our blinds can help you impress your customers with comfort.